Best Projects For National Home Improvement Month
May marks National Home Improvement Month and it's an exciting time of year! The weather is getting nicer and we are itching to spruce up our homes after a rough winter. While this time of year is great for DIY projects, there's some serious value you can add to your home with two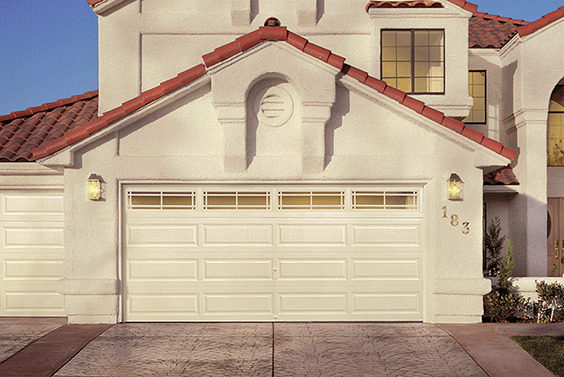 professional mid-range home improvement projects. Thanks to Remodeling magazine's 2018 Cost vs. Value Report, we know what projects recoup the most cost while giving your home a fresh new look. If you're ready to get started on a remodeling project, you'll want to consider these options:
Steel Entry Doors | #2 Best Value Project for Mid-Range Home Improvements
If a new entryway is something you're considering taking on, we have good news! Steel entry doors rank #2 for Best Value Project for Mid-Range Home Improvements! According to Remodeling, a new steel entry door will recoup 91.3 percent of the project cost! That means your new door is adding so much value to your home, it basically pays for itself.
Metal or steel entry doors offer excellent security for your home while providing better heat flow. A new entry door can improve energy efficiency to help with lowering your energy bills (something every homeowner can get behind). Steel entry doors are also relatively low maintenance because they do not crack or warp over time. Sounds like a great spring project to us!
Upscale Garage Door Replacement | #1 Best Value for Mid-Range Home Improvements
We shared that an upscale garage door replacement was the home improvement project with the most return on investment in 2018 and what better time than National Home Improvement Month to add value to your home? Remodeling magazine reports that an upscale garage door replacement recoups 98.3 percent of the cost. That's a lot of value added to your home!
Even if you aren't concerned about the resale value of your home at the moment, there are countless benefits of a new garage door. Picking out new material, color, design, and features provides a custom experience to enhance your home however you want--talk about curb appeal! With new models come new benefits, like stronger thermal protection to keep your garage cooler (or warmer) without raking up the energy bill.
Regardless of your project pick, there are a lot of great reasons to get started on a project this month! There's even more good news--Hamburg Overhead Door specializes in all things doors. So, whether you're looking to update your garage door or entryway, we've got you covered!