Picking Out The Right Garage Door Color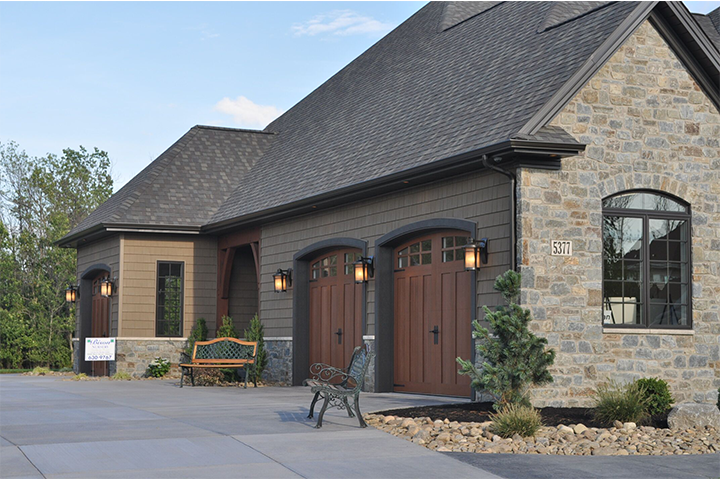 Color is an extremely important factor when making changes to the aesthetic of your home. Of course, a garage door is a big change. You probably know the benefits and features of a new garage door, but deciding on its color is a big step. The color of your garage door can influence a lot about your home's appearance (and curb appeal). A quality garage door will last you 10-15 years, so you want to pick the right color for your home. With different brands, styles, and colors to choose from, it can seem like a lot. Thankfully, you have us to help!
What are the most common garage door colors?
If you're going for a conventional look, the most common garage door colors are:
White
Gray
Black
Beige
Dark Brown
Any of these colors will typically blend well with your home's exterior. If you decide to go with a softer, neutral color, you can add a pop of color to your entry door or shutters instead. Your garage door color doesn't have to stand out if you don't want it to. If you are having trouble deciding on a color, a neutral shade may be the safest bet!
How about coordinating a garage door color to your home?
You likely don't want your garage door's color to match the color scheme of your home perfectly. The color of your garage door should complement your home, rather than blend in with it. Start by looking at the material of your home--is it made of brick? Brick, for example, often looks great with a beige garage door. The trick is to pick a color that is in the color family of your home's aesthetic. While the color is not the same as your home, it'll complement those colors with a coordinated look.
If you have a theme going on with your shutters and entry door, why not include the garage too? Coordinating the exterior look of your home can be pretty easy (and fun)!
Would you prefer a contrasting garage door color?
Sometimes, standing out is the way to go. If you're looking to give your home a strong pop of color, a contrasting garage door color is a great choice. If your home is mainly dark, a light color garage door can make a huge difference. You can pick a more subtle contrasting shade if you prefer something a little less bright. If you have a beige color scheme to your home, a dark brown door will stand out just enough to give the exterior of your home a stylish look.
At Hamburg Overhead Door, we understand that picking out the right garage door color for your home is important. Contact us today to speak with an expert that is ready to help you customize the perfect garage door for your home!