The Importance of A Quality Garage Door Opener
Is there an ideal home? As a homeowner, you want your home to not only be a safe place but convenient and cozy too. Your garage door has the potential to
add value to your home
and make your everyday life easier; it can also make it more difficult if it's not functioning the right way. With such an important purpose to serve, garage doors need a high-quality opener to operate the overhead door safely and efficiently. So, what makes garage door openers so important?
Why Garage Door Openers Matter
Safety
Garage doors are extremely heavy and require a lot of power to operate. Garage door openers serve as an operator, managing the weight of the door and ensuring there is nothing obstructing its path upon closing. When a garage door is closing, the opener will try to detect anything in the path of the door in case it needs to reverse to avoid striking an object that may be in the way. If your garage door opener isn't functioning properly, that means its safety features may not be either; the importance of an opener working properly cannot be stressed enough!
Convenience
The whole point of an automatic garage door opener is to make things easy, right? We store vehicles and supplies in the garage and the overhead door needs to work properly to come and go as we please. A faulty opener can make simple tasks take up a lot more time. A quality opener helps to avoid the annoyance of malfunctions, providing a garage door operation you can count on.
Comfort
Your garage door may operate properly, but can you hear it when you're relaxing or taking a nap? It's possible for a garage door to operate quietly! The right garage door opener will greatly reduce the sound of its operation -- allowing you to relax.
LiftMaster Garage Door Openers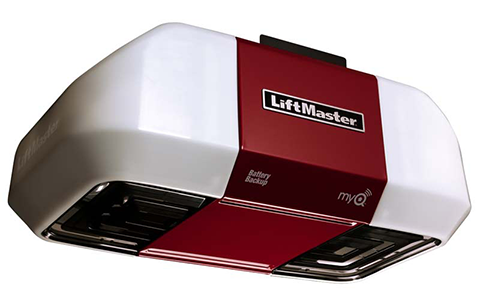 LiftMaster
takes garage doors to the next level with
MyQ Technology
. This feature lets you control your garage door from a smart device at any distance. You can monitor and operate your garage door right from your phone! LiftMaster openers also have P3 Motors designed to provide maximum performance; its industry-leading quiet operation makes it ideal for the homeowner seeking total comfort and convenience.
Genie Garage Door Openers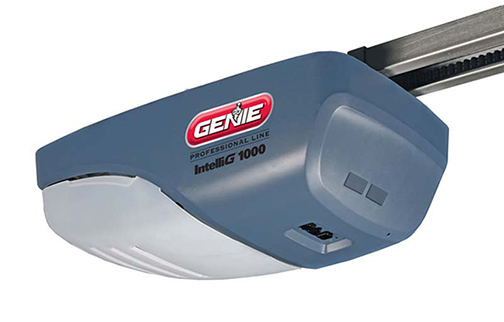 Genie
garage door openers offer remote access control and easy access monitoring just like LiftMaster. Their Aladdin Connect technology lets you set up a user access list with "virtual keys" to open and close your garage, as well as automated scheduling so you never leave your door open! These door openers are extremely safe too, even when the door is operated remotely, it will use auditory and visual sensors to check for obstructions in the overhead door's path. Looking for safety and convenience? You've got it!
Western New York's Garage Door Experts
At Hamburg Overhead Door, we take the products we offer very seriously because they represent our work. Whether your garage door opener needs to be checked or replaced -- we've got your back. We are happy to provide a free in-home estimate and discuss garage door opener features that you are interested in!