5 Reasons You Need A New Garage Door Opener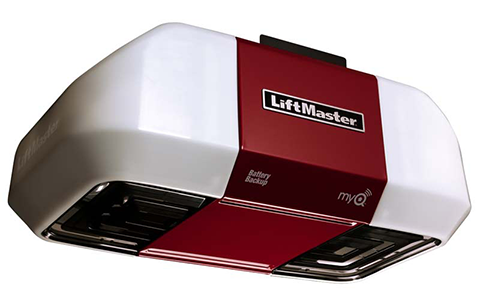 An old garage door opener can make your mornings a lot noisier. If it's time for a new garage door opener, you probably already know! An opener is an important part of the garage door system, offering safety and functionality. New garage door opener models offer convenient capabilities that you may not know about. Your garage door can do a lot more than offering secure, convenient access to your home. We've compiled five reasons why installing a new garage door opener is the right thing to do!
No more noise
A noisy garage door opener gets more annoying with time! If you've grown accustomed to the way your garage door sounds, you'll find a whole new peace of mind with a new opener. Belt drive openers with DC motors operate with a quiet hum that won't wake up your entire household like an older model. Quiet operation is a huge win for everyone living in your home.
They're smarter than ever
Already have smart home devices? Why not add your garage door opener? Today's models can come equipped with WiFi technology that allows you to control garage door activity from anywhere. Your garage door should be a convenient part of your home, with a smart garage door opener--it's a whole new level of ease. A smart garage door opener lets you:
Operate your garage door from anywhere
Receive alerts about garage door activity
Set schedules for garage door and lights
Share access with other family members
A brighter garage
Most garages could use better lighting! Newer garage door opener models offer built-in LED lighting that illuminates your entire garage. Whether you work in your garage or just want a better view when you're cleaning--a brightly lit garage is an excellent feature you may not expect an opener to offer.
Safety first
When you have an old garage door, there aren't many safety features to be thankful for. Safety reversing sensors are mandatory for all new garage doors sold in the U.S., but not all old models have that capability; this is an important feature to protect from injury or property damage. In addition to a safer door, new models are also more secure in home protection. New garage door models often come with an automatic deadbolt lock for extra security. Who doesn't like feeling safer?
More ceiling space
Traditionally, garage door openers hang from the ceiling, but new models can be mounted beside the garage door for more space! Openers mounted on the wall help free up ceiling space for more storage or just a cleaner look. If there is living space above your garage, this also stops any vibrations that may travel upward because there isn't a system installed on the ceiling.
Ready for a new garage door opener? Hamburg Overhead Door knows just how to help. Check out the industry-leading brands and openers we offer here!