Cheektowaga, NY Garage Door Installation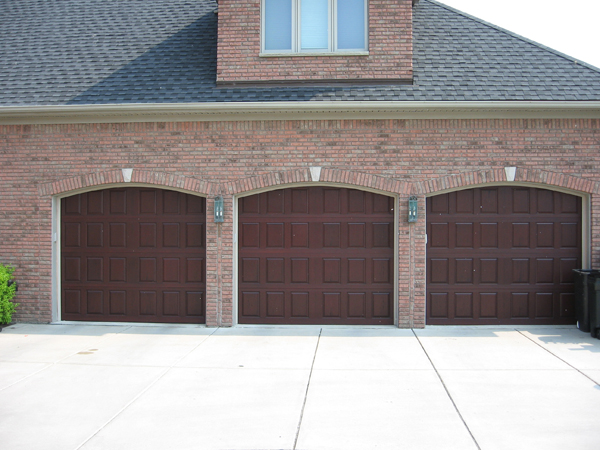 Assessing whether you need a new garage door is extremely important for the condition of your curb appeal and your overall property value. Getting a new garage door not only improves the physical appearance of your home, but also keeps your family safe when entering and exiting your home in Cheektowaga, NY. A garage door is something that is used everyday, therefore it is important to ensure that you choose the most suitable door which is easy to maintain in the future. The garage door company trusted in Cheektowaga - Hamburg Overhead Door - is here to help you do just that.
Why Should I Replace My Garage Door?
It is not always possible to keep repairing your garage door, especially when you have had the same door for many years. Replacement would be the best option in these circumstances. Constantly repairing a garage door which is not functioning properly can quickly become an expensive ordeal which will cost you more money than simply just installing a new garage door in your home. Furthermore, delaying the replacement of your damaged garage door can lead to unsafe conditions for your family, A door that opens or closes too quickly can pose as a hazard to people and more so, young children. If a door does not open or close in time, you could also face a security risk of being robbed or having your home invaded by burglars. These are factors that should be taken into consideration when choosing your new garage door.
Our Trained Professionals in Garage Door Installation in Cheektowaga
Choosing the right garage door is only the first step to solving your issues. Once you have selected the most suitable door, it is important to choose professionals who will be able to install your garage door properly and accurately. Our technicians are specially trained to deal with both casual and emergency garage door situations, ensuring that your home is safe and secure, and looks great at the same time. We also conduct quality assurance inspections to ensure that your door is full proof with regards to facing any problems in the future.
Schedule an appointment with us today for an inspection and quote on your garage door installation in Cheektowaga, NY.