Buffalo, NY Garage Door Repair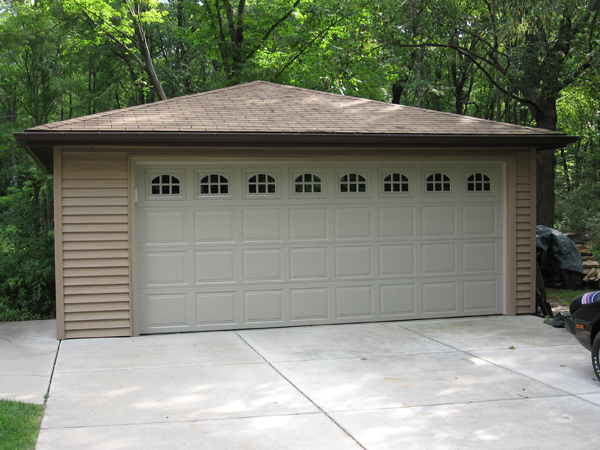 Your garage doors are constantly being opened and closed. Over time, it's possible that the hardware that makes your garage doors function will become worn. When this happens, you may encounter problems with your garage doors, such as not opening or closing fully. If you want fast and efficient garage door repair services, then it's time to contact Hamburg Overhead Door.
Common Garage Door Problems
You never know when you'll have a problem and need Buffalo, NY garage door repair. But, you can be confident that when something does go wrong, Hamburg Overhead Door will show up and fix the problem. Common problems you may encounter are:
Broken springs cause the garage doors to fail to open
Misaligned, broken, obstructed or malfunctioning of the safety eye can cause the garage door to fail to open
A stripped gear will also cause garage doors to fail
A failed sprocket can cause the door to stop working mid-opening or closing
A broken cable can cause the doors to sit unevenly
Garage door openers that don't activate the door may need to be reprogrammed if you find that the batteries are in good working order
No matter what type of problem you're experiencing with your garage doors, rest assured that the professionals at Hamburg Overhead Door can find a solution so that your garage doors are once again fully functional.
We're Here for All Your Buffalo Garage Door Repair Emergencies
We usually cannot predict when garage door repair services will be needed. Anything can happen. Whether it's an accident or from wear and tear, your garage door problem should be dealt with as soon as possible. When your garage doors stop working and are left partially open, this can pose a security threat to your home or business because it provides easy access for individuals who have no business there. As soon as you identify a problem, immediately call Hamburg Overhead Door. We'll come to you promptly and ensure your garage doors are in good working order before we leave. You can count on us to make you our priority because your satisfaction is important to us. Give us a call for all your garage door repair needs.