6 Tips For National Garage Door Safety Month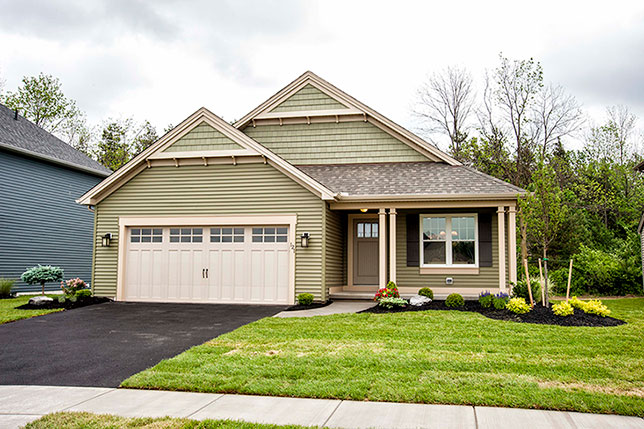 June is National Garage Door Safety Month and we're here to provide you with a list of the most common accidents that happen involving a garage door. While a new garage door model will have the latest in safety features and technology to protect your family and home, accidents can happen. There's nothing wrong with a little preparation! Here are a few garage safety tips to prepare you:
Garage doors are not to be played with
As an adult, you probably don't think about racing in and out of the garage while the door system is in use. Unfortunately, over 100 children are injured each year playing with garage doors. Garage door systems are heavy and complex; even with a proper sensor in place, garage doors should never be used for anything other than what they are meant for.
The best way to prevent injury is to educate children in the house that the garage door is not safe to play with and to ensure they understand how the safety features work (such as the sensor).
Entrapments
Did you know that almost 200 people every year risk their fingers getting caught between the rollers and the tracks of their garage door? It's important to keep your hands (and the rest of your body) clear of your garage door system when it is in use.
It's best to operate your garage door using its system or a remote, don't try to manually open or close your garage door if it's avoidable.
Broken garage doors
A faulty garage door is a dangerous thing to operate! With such heavy parts involved, you'll want to make sure to test its moving parts when performing garage door maintenance. A garage door can "break" for a variety of reasons, whether it be a spring break or a problem with the sensor.
If your garage door operation is noisy or looks off, call in a professional to inspect the problem.
Springs
Unless you're an expert, you shouldn't tamper with the springs in your garage door system. On average, over 300 people suffer from injuries caused by a broken garage door spring; this can be avoided by staying away from these parts until a professional fixes the issue.
DIY projects
There's nothing better than feeling accomplished after an awesome do-it-yourself home project! Saving money and putting in the work yourself is great; however, some things should be left to a professional. There are more than 1,600 DIY-related injuries involving garage doors annually. That's a lot!
Even with a manual, a garage door requires tools and expertise to ensure a safe repair or update. To make sure your garage door works properly and safely, call a professional to do the job.
Falling sections
Over time, garage door sections can become loose and fall. This interrupts a garage door's ability to function, but it also creates a big safety problem. Even if you don't operate your garage door during a panel section malfunction, it can still drop pieces that may damage your belongings (or injure you).
Perform a periodic maintenance check on your garage door by testing it and making sure pieces are securely tightened and working correctly.
Garage door maintenance just in time for Garage Door Safety Month
Now that you're up-to-date on garage door safety, are you thinking about the last time you had a check-up? At Hamburg Overhead Door, we provide garage door installation, maintenance, and repair services to make sure your garage door is functioning and looking its best!