Garage Door Maintenance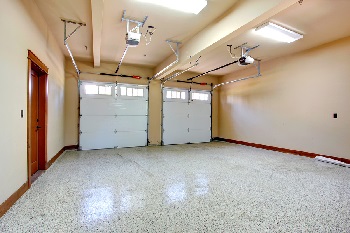 Ever pushed the button to close your garage door only to hear it stop midway? We expect our garage doors to work smoothly and may miss important signs of an impending breakdown. Even if we hear some different sounds for awhile or if things seem to be going slower, we may be too busy to stop and notice them. Unfortunately, that usually results in inconvenient and costly repairs.
Preventing Expensive Repairs
Emergency garage door repairs are expensive, but they are also preventable! Scheduling maintenance work with certified garage door technicians can save you trouble at an unexpected time. Maintenance helps to extend the life of your garage door by examining different stress points and replacing smaller pieces at a regular interval. This comes at a lower cost to you compared to calling for emergency repair work when you need it a critical time. Also, preventative maintenance helps prepare your garage doors for changing seasons, ensuring that your doors do not jam or seize working through frigid cold and increased heat.
Delivering Dependable Maintenance
Your maintenance work is only as good as the team you call on. With over 50 years of experience and more than 90,000 customers, Hamburg Overhead Door is a leading provider of garage door maintenance across Western New York. We have established processes that have adapted to changing garage doors of every type. With our consistent monitoring, our team will address every concern and keep your garage doors functioning optimally.
Schedule Preventative Maintenance
When was the last time you inspected your garage door? Make sure your garage doors are prepared to operate when you need them to. Contact our team at Hamburg Overhead Door to schedule maintenance today!