Wood Garage Door Repair Lockport, NY
Wood garage doors offer a rustic appeal to a home's exterior. A valuable investment, a wooden garage door resists the elements and stands up to rust and denting better than standard aluminum or steel garage doors. Available in an array of finishes and colors to match any home's exterior, a wood garage door can increase the curb appeal of your home.
In Lockport, it is important to select a company that has substantial experience in the special requirements of your Lockport wood garage door. Improper installation and maintenance can result in splintering or breakage, which can put your family at risk. Failure to maintain and protect high-quality wood doors can open your home to vermin and moisture. An improperly secured wooden garage door can cost you thousands down the road.
Lockport, NY Wood Garage Door Repairs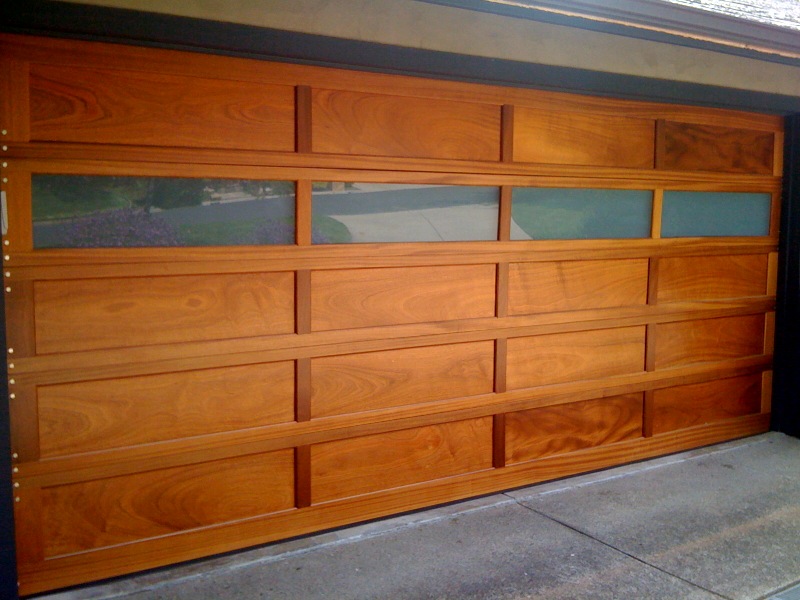 Wood garage doors require careful repairs for common garage door issues such as replacement of the garage door opener, installation of new springs, and realignment on the track. Wooden garage doors are significantly heavier than standard doors and increased support and anchoring may be required. All this must be done with care to avoid scratching and gouging the finish of the wooden garage door. Experienced companies that handle wood garage doors in Lockport like Hamburg Overhead Door will take the time to explain your repair process, answer any questions you may have, and take care to avoid harming the exquisite finish on a high-quality wood garage door.
Do not put your family at risk with inexperienced wood garage door repairs in Lockport, call Hamburg Overhead Door who has the experience and expertise that works to ensure your complete satisfaction. A wood garage door is an investment that offers substantial return on your home's value, and common repairs can grind your family to a halt, we have the experience and know-how to keep your family moving swiftly and protect your home's curb appeal and style.