Williamsville, NY Garage Doors
You drive to your home in Williamsville, NY, after a long day at work, pull up to your garage door, press the button - and it doesn't open. You press it again and again - same result. Or perhaps it's not function that's the problem, but aesthetics - a dented or worn-out garage door can kill your home's curb appeal. But it doesn't have to be that way. If you contact Hamburg Overhead Door, we'll either repair your old garage doors or set you up with some beautiful, brand-new ones that match the curb appeal you need in Williamsville!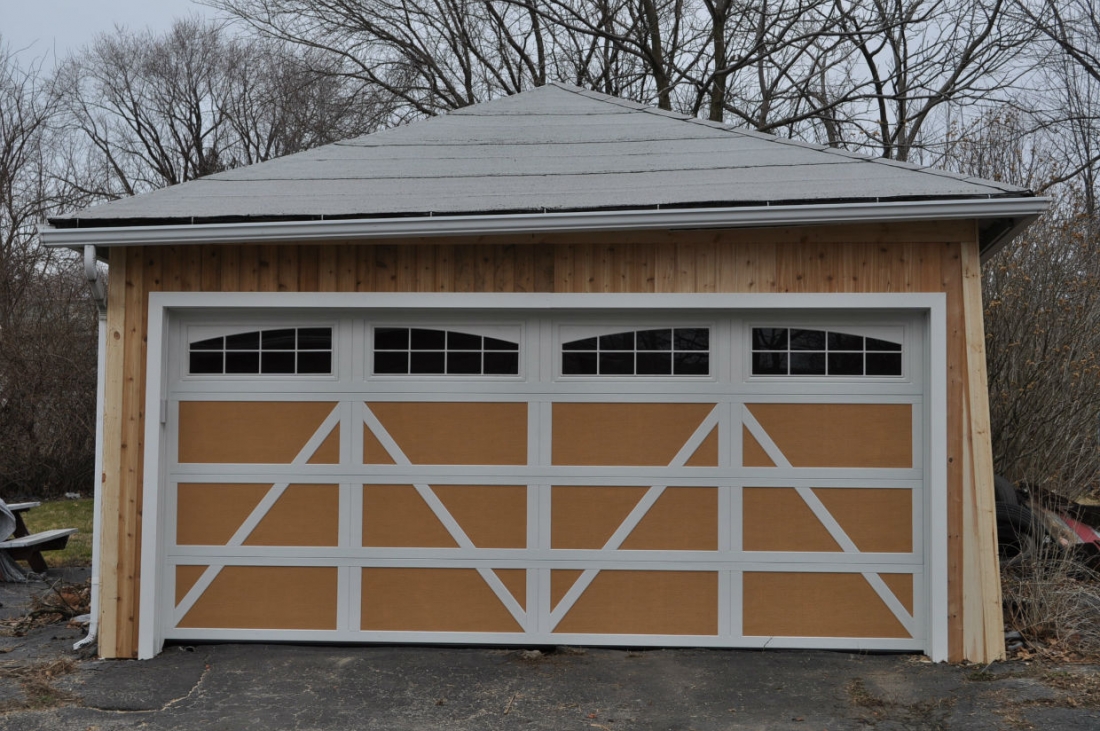 New Garage Door Installations
Your garage door is one of the entryways to your home, and as such, it deserves all of the respect the other entryways get. Advances in garage door technology have made new doors not only safe, but smarter too - thanks to smart technology, better locking mechanisms, and stronger materials. Of course, it's not all about function - when you talk to one of our representatives, we'll give you an idea of what type of garage door is going to look best attached to your Williamsville home.
Energy Efficient Garage Doors in Williamsville, NY
If your garage also serves as a workspace, it's important that your garage door is energy efficient. While older garage doors do little to keep out the cold, newer garage doors will keep your garage warm - and help you save on your heating bill. This means your working area can stay cool in the summer and warm in the winter (extra important in Williamsville and across WNY) - at no extra cost to you.
Williamsville Area Garage Door Service and Repair
Broken garage door? Don't try the DIY approach - garage doors have high-tension springs that can cause serious injuries to the inexperienced. The professionals at Hamburg Overhead Door can repair your broken garage door quickly and effectively, saving you time and performing the job safely.
Time for A New Garage Door?
We're proud to serve the Williamsville, NY area for all of its garage door needs. We don't just install new garage doors, either - we also repair old ones, and we can set a schedule to perform annual inspections and routine maintenance on your garage doors -- prevention is the best way to stop larger issues from occurring. If you're looking for a new garage door, then we're looking to help you. You can contact us by filling out our online form or giving us a call, and we'll give you a free, no-obligation estimate.