Expert Garage Door Repairs in Tonawanda, NY: Available 24/7
When your garage door malfunctions or grinds to a halt in Tonawanda, NY, immediate action is vital. Hamburg Overhead Door is your trusted partner for quality garage door springs, door openers, and other essential accessories. We're available around the clock, ensuring you're never left stranded with a malfunctioning garage door.
24/7 Emergency Garage Door Services: Your Trustworthy Solution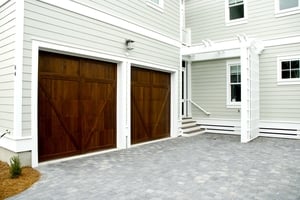 A malfunctioning garage door is more than an inconvenience; it's a security risk that can disrupt your daily life. Our emergency service team tackles your garage door challenges swiftly and reliably. We offer a curated selection of top-tier garage door brands, ensuring high-quality replacements at affordable prices when needed.
We understand the urgency of your situation. Each moment your garage door is inoperable, your home or business may be at risk. Our skilled technicians promptly assess your door's condition and execute repairs precisely, saving you time and stress.
Why Choose Hamburg Overhead Door in Tonawanda?
Selecting us means you're not just solving an immediate problem; you're investing in peace of mind for the long term. Our technicians are highly experienced and come fully equipped with the tools and supplies to handle your garage door needs efficiently.
We prioritize excellent customer service and community engagement. We understand how unsettling a malfunctioning garage door can be. To alleviate your concerns, we provide a comprehensive service package that includes preventative maintenance tips, allowing you to extend the lifespan of your garage door.
Contact Hamburg Overhead Door Today
Don't let a malfunctioning garage door disrupt your life or compromise your property's security. For unparalleled garage door repair and installation services in Tonawanda and the surrounding areas, reach out to us today.