Springville, NY Garage Door Maintenance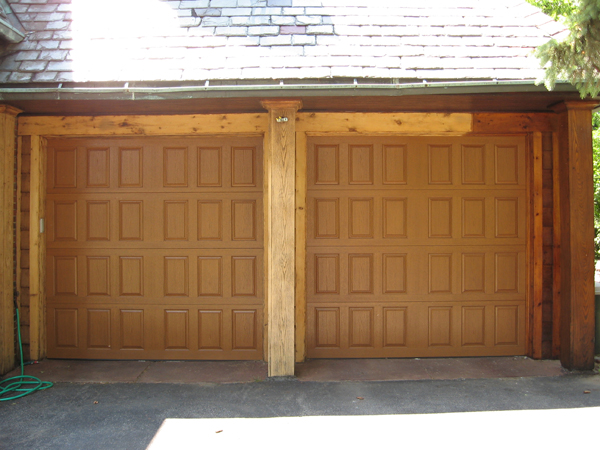 Garage door maintenance is a critical procedure that so many homeowners overlook. When you have a garage door subject to the varying and oftentimes intense weather conditions of Springville, enlisting the help of trusted garage door professionals for your preventative maintenance services is a wise and prudent choice! Let the experts at Hamburg Overhea Door keep your garage door in tip-top shape.
Schedule Preventative Maintenance
Avoid the crisis of costly and inconvenient emergency garage door fixes. Arranging routine preventive garage door maintenance with our professional garage door specialists ahead of time will save you the trouble, time, and money when you need it most.
It is an indication that maintenance is already needed when you hear various noises or experience a slow opening or closing garage door. The issues may occur suddenly due to the changing seasons in Springville, NY. Ensure that your garage doors do not jam or seize up due to the cold and hot climate. You should schedule preventative maintenance with us to prevent these issues and prevent worsening problems that lead to higher repair costs.
Thwart the unexpected failure of your garage door, which is one of the worst disruptions to face. We ensure that the security of your home, or business, will not be compromised due to a fault where the garage door will not close. We also help prevent the occurrence of garage doors that will not open. Your business bottom line will not be affected due to loss of productivity or your efficiency hampered if this is at your home.
How We Help Springville Homeowners and Businesses
Hamburg Overhead Door is a prominent company that does professional garage door maintenance services in Springville, NY, with decades of experience and thousands of customers. We've developed and modified all kinds of garage door upkeep procedures. Our crew will rectify any concerns and maintain your garage doors operating at their best because of our ongoing diligence and vigilance.
We will continually assess different structural areas and change minor parts regularly, ensuring that your garage door is functioning efficiently and helping to increase the longevity of your garage door. When contrasted with contracting for emergency repair work at a vital time, this comes at a lesser cost to you.
Contact Us For Garage Door Maintenance Services in Springville Today!