Orchard Park, NY Overhead Door Repair
In Orchard Park, there is only one name that is synonymous with expertoverhead door sales and repair: and that name is Hamburg Overhead Door. From the sale, to the maintenance, we offer only the highest quality overhead doors to fit the specific needs of your home or business. The only thing that is comparable to the doors we sell, is the repair service we offer.
Choosing Hamburg Overhead Door to repair the overhead door at your Orchard Park home or business is a no-brainer. We employ only the most highly skilled and experienced technicians, capable of easily handling even the most challenging repairs. Whether it's the overhead door itself, the remote, the lift mechanism, springs, or rollers, we can handle it, no problem.
Overhead Door Repairs Orchard Park, NY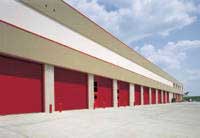 The overhead door repair technicians at Hamburg Overhead Door are the most professional, and friendly people you'll have the pleasure of dealing with. We strive to hire only the best personnel, in order to ensure that we can deliver the very best customer service experience.
In addition to expertly deployed overhead door repairs, we also offer preventative maintenance programs for our Orchard Park Overhead Door customers. As many times per year as you would like, we will send out a technician to perform routine maintenance checks and repairs, in order to afford you peace of mind, in the knowledge that your overhead door will live a long life, and is always functioning properly.
If you are looking for Western New York's most reliable, and professional overhead door repair company, look no further than Hamburg Overhead Door.
Call us today, at 716.312.6710.