Lockport, NY Garage Door Company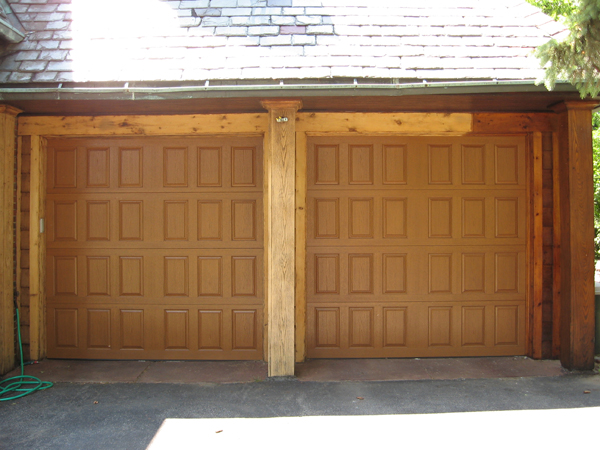 Well-made, expertly installed garage doors offer a multitude of benefits aside from the more obvious one of practicality. These benefits include boosted safety and security, improved curb appeal, increased market value, enhanced energy efficiency, reduced expected maintenance, and more!
In order to best ensure these advantages are fully gained, however, the citizens of Lockport, New York need a garage door company they can rely on for both quality and expertise: Hamburg Overhead Door.
Garage Door Installation in Lockport, NY
A frequent concern for residential home owners is the issue of safety; many fear their garages are a weak point in their overall home security. Often, this is due to faulty, inadequate, or poorly installed garage doors.
Not only does Hamburg Overhead Door boast technicians with over 50 years of professional experience, but the garage door company also offers the installation and servicing of cutting edge, technologically advanced doors capable of protecting your home in Lockport.
The installation of a new garage door boosts your home's safety and security as well as improves curb appeal, and thus in part, increases market value. The market value of your home, even if you aren't looking to sell any time soon, will benefit from the installation of a secure and high-quality garage door. In other words, there are long term benefits as well as immediate!
The newest doors on the market are built to last; and with Hamburg Overhead Door's expert installation, they personally will ensure it does.
Maintenance and Repair from a Reputable Garage Door Company
For those who may not be in need of installation, this premier garage door company also offers maintenance and repair services. Whether you're seeking preventative maintenance or need repairs to your garage door or electric opener, Hamburg's technicians have the knowledge and experience to accomplish the job swiftly and expertly.
The company is additionally able to apply long lasting, maintenance-free aluminum trim to your garage door opening!
Free Garage Door Installation Estimate
Reach out today to receive a free estimate for a garage door installation for your Lockport, New York home. Contact via email here or call (716) 312-6710 during store hours:
Monday to Friday, 8 am - 5 pm
Saturday, 9 am - 12 pm
Hamburg looks forward to hearing from you!