Lancaster, NY Overhead Door Repair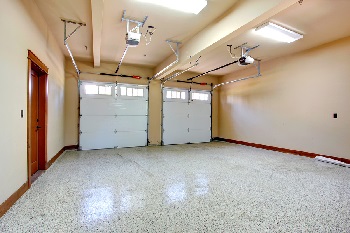 Your home is never safe with a faulty overhead door. If your overhead garage door is inoperable, we can help you restore it to working condition or even replace it altogether. Hamburg Overhead Door serves Lancaster, NY, and the surrounding areas with quick overhead door repair services.
We offer quality installations at a friendly cost, so you can fix your install our overhead door without draining your savings. Our high-quality doors and accessories like electronic lifts ensure your garage entrance is not only secure, but it looks pleasant next to the driveway. With hundreds of styles from top brands to choose from, we can help you install the best overhead that looks great on your home.
Maintain Your Overhead Garage Door
To avoid costly future replacements, you should schedule preventative maintenance to restore the quality of your garage door. Let us help you service your overhead garage door or install a new, modern door for you for your garage.
Efficiency is Key to Longevity in Your Overhead Door
It's not always about saving some extra bucks; a cheap and low-quality overhead door may increase energy consumption due to inefficiency. Heat gain may also make it uncomfortable to work from your garage during hot summers and cold winter.
Our lightweight aluminum overhead doors are sturdy and energy-efficient, with the option of an insulated door to reduce heat gain and keep the heating bill minimal.
Over 90,000 Customers Trust Our Garage Door Repair Services
Our fleet of over 20 red trucks and vans helps us serve our clients efficiently and on time. Our skilled technicians have years of working experience serving Lancaster, NY, with quality repairs and installations.
Whether you need one overhead garage door or several for your business premise, we have all the best brands for you.
Schedule a Free Consultation with Us
At Hamburg Overhead Door, we are experts at fixing and installing quality overhead doors. We offer Lancaster, NY Overhead door repair services. It all starts with a quick call at 716-3132-6710 to speak to our customer care to schedule a visit for assessment.
And we give you a free quote so that you can plan for repairs or replacements wherever you are in Lancaster, NY.