Getzville, NY Overhead Doors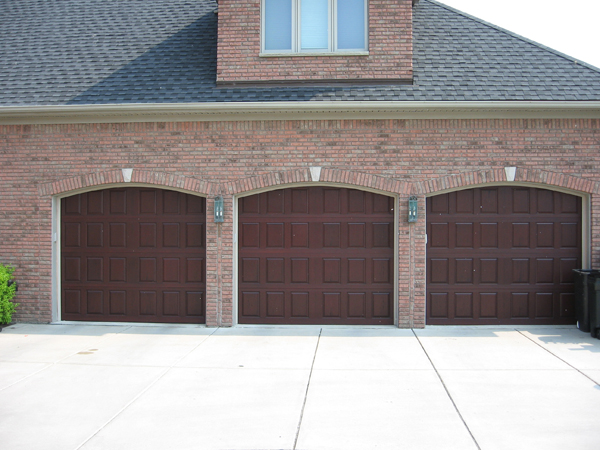 For many residents living in Getzville, NY, overhead doors are a cost-effective investment that can add value to their property and greatly enhance its appearance. Overhead doors are one of the most popular door types for garages, outbuildings, sheds, and other structures that are used for storage. A feature of many commercial properties, overhead doors in Getzville, NY are also the preferred choice for residential garages. WNY trusts Hamburg Overhead Door with their overhead door installation and service needs!
Overhead Doors For Every Home
Larger properties often come with a double garage that may be anything from 24' to 32' wide. Where a garage has a larger aperture, sliding, folding or conventional doors aren't going to be viable options. Made from aluminum or steel, an overhead door can be constructed so that it covers the entire width of the garage door opening.
Not only are overhead doors ideal to cover larger door areas, but the lifting mechanism is also so smooth and light that minimal strength is needed to move it into the desired position. Particularly for elders or other vulnerable groups, an overhead door can be a good option.
Robust and Long-Lasting Overhead Doors in Getzville
Overhead doors from Hamburg Overhead Door are enormously durable, which means that once installed they will provide decades of excellent performance. They can also be painted or sprayed in a range of colors, enabling property owners to select a shade that complements their existing exterior decor.
Enhance Security in Your Getzville Home
Overhead doors fitted to Getzville, NY garages are always a secure option. The metal used to create the door, along with strong metal fixings and fastenings, results in a robust door that isn't easily compromised. When used with a durable lock, the result is a door that's extremely secure. Ideal for keeping your cars and possessions safe, an overhead door enhances the overall security of your property.
Improve the Look of Your Home With New Overhead Doors in Getzville, NY
A new overhead door on a Getzville, NY garage can give your frontage an effective makeover. Fresh garage doors look attractive and send out all the right messages about you and your home.
Hamburg Overhead Door is able to install overhead doors to homes across Getzville, NY. If you want a fast, affordable overhead door service that also offers repairs and maintenance, we're here for you. Get in touch for details.