Getzville, NY Garage Door Company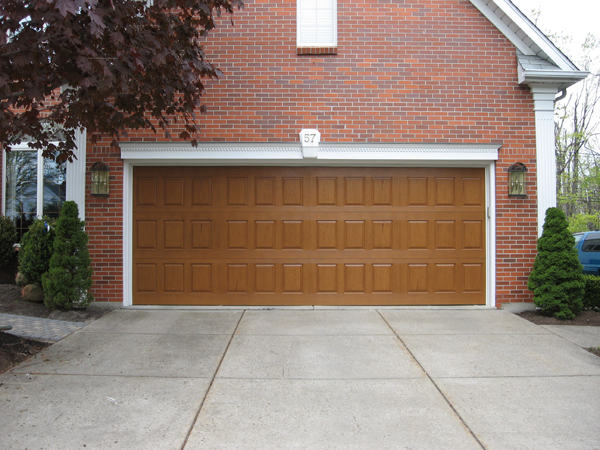 Are you looking for a Getzville, NY Garage Door Company you can trust for garage door installation, regular inspection, and maintenance? Hamburg Overhead Door is a reliable expert for all your garage door needs.
A reputable garage door company can help enhance the continuity of daily activities while protecting your premise members from potential harm is essential. We can help you improve your home's value with residential garage doors that constitute your home's curb appeal.
Your Reliable Residential Garage Door Installation Company in Getzville
Installing a new garage door in your Getzville, NY home is among the most challenging decisions because a garage door has an impact on your property value. Modern residential garage doors utilize innovative technology to improve the security of your home. If energy efficiency is among your priorities, consider replacing your old door with a new door that increases insulation. This approach will help you minimize electric bills and improve comfort in your home during the cold months.
A Reputable Garage Door Company Providing Preventative Maintenance
The garage door has the most moving parts of your Getzville, NY residential and commercial building. Therefore, hiring a reliable garage door company with a flexible maintenance plan can help you minimize expensive emergency repairs in your Getzville, NY home. Leverage Hamburg Overhead Door's 50 years of dependable maintenance services.
Getzville, NY Garage Door Repair Services
It is time to call a reliable Hamburg Overhead Door professional if your Getzville, NY garage door is not working correctly. Standard repair services that require quick diagnosis include faulty parts along the door tracks, panels, and springs. Consult a professional because a malfunctioning garage door is a security risk.
Trim Options For Your Garage Door in Getzville, NY
Modern garage doors come with significant technological features to help improve efficiency, insulation, and security for your Getzville, NY home. Doors that have a wooden exterior finish often pose a maintenance challenge. Frequent painting to prevent rotting and moisture can be hectic and costly. However, Hamburg Overhead Door's team can install customizable aluminum trim to your garage door to boost your curb appeal and minimize maintenance costs.
Get Started Today with Hamburg Overhead Door - Getzville's Premiere Garage Door Company
Hamburg Overhead Door is Getzville's, NY Garage Door Company with technicians who understand the importance of garage doors in reducing energy costs to enhance your home's exterior. Contact our team online or at 716-312-6710 to get a free estimation in Getzville, NY, and start saving money and energy bills today!