Eden, NY Garage Door Company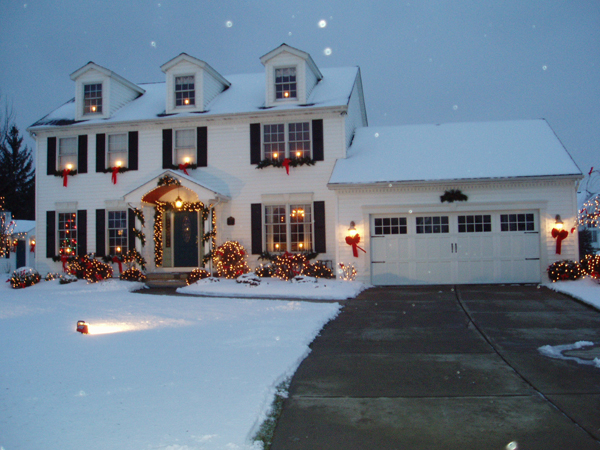 Installing a new garage door is often seen as a tedious and cumbersome process, and certainly more of a can't-put-it-off-any-longer task than something the average homeowner is eager to undertake. It doesn't have to be, however!
The process is defined by the company, and when the garage door company is top quality, the process becomes seamless and hassle-free. These are exactly the things that Hamburg Overhead Door is proud to provide.
Garage Door Installation in Eden, NY
Hamburg Overhead Door proudly offers installation, maintenance, and repair services to the residents of Eden, NY. Our premier garage door company technicians boast over 50 years of professional experience and thus have the knowledge, skill, and expertise to meet all your garage door needs.
There are many reasons to install a new garage door. Maybe your current one is out of date, requires too much upkeep, or doesn't protect and insulate as well as it should. Whatever the reason, Hamburg Overhead Door is happy to assess your current door situation and offer a free installation estimate.
A well-made, cutting edge garage door will be able to provide greater functionality and home security as well as improving curb appeal, boosting market value, and many other benefits such as increasing energy efficiency by providing quality insulation. Additionally, the installation of a high quality garage door from the get-go costs less in the long run as it requires minimal upkeep!
Garage Door Repair and Maintenance
Whether you install a new garage door or are simply looking to care for your current one, Hamburg Overhead Door offers expert repair and maintenance services. Our garage door company offers unmatched preventative maintenance and repair services to the door itself, the electric opener, and anything else you may need assistance with.
This includes installing maintenance-free aluminum trim around the garage door's opening for a sleek and long lasting finish!
Make Us Your Garage Door Company
Contact us here or by calling (716) 312-6710 during business hours: 8 am to 5 pm Monday to Friday and 9 am to 12 pm Saturday. We look forward to hearing from you and meeting all your garage door needs in Eden, NY.