Expert Garage Door Installation Services in East Amherst, NY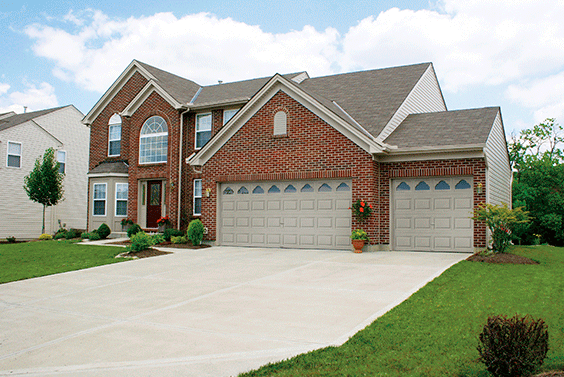 For top-tier garage door installation in East Amherst, NY, trust the experienced team at Hamburg Overhead Door. With over 50 years of service in Erie County, our commitment to professionalism has led to over 90,000 satisfied customers. Whether you're a new or returning customer, we're here to cater to all your garage door needs.
East Amherst Garage Door Installation and Maintenance Services
Our range of services includes quick and reliable garage door installation, preventative maintenance, and repair services. For homeowners interested in upgrading their security and garage door functionality, we offer smart garage door openers with integrated cameras, HD video capabilities, live streaming, video storage, 2-way audio, safety sensors, and motion detection lighting. For added security, our advanced openers also feature electronic protection against forced garage door openings.
Seeking an updated, maintenance-free look? We also install aluminum trim, a perfect solution for those tired of painting their garage door's wood trim.
Why Choose Hamburg Overhead Door in East Amherst?
Our team comprises the best service technicians, installers, and customer service representatives in the city. All our technicians hold certifications from OHSA (Occupational Safety and Health Administration), Rolling Steel Fire Door Technical Certifications, and welding certifications where applicable. Continuous safety and lift truck operation training ensures our team is always equipped to handle your garage door needs safely and effectively.
Contact Us for Garage Door Installation in East Amherst, NY
Get in touch with us today! We're open Monday to Friday, 8 am to 5 pm, and Saturday, 9 am to 12 pm. You can visit us in person at 5659 Herman Hill Road, Hamburg, New York, or reach us 24/7 at (716) 312-6710. For service requests or free estimates, fill out our online submission form here.
Thank you for considering Hamburg Overhead Door for your garage door installation needs in East Amherst, NY. We look forward to assisting you!