Depew, NY Garage Doors
Few things can boost the curb appeal of your Depew area home or business like a new garage door. A crisp, clean garage door can not only keep the rain and snow away from your garage but is eye-caching and will invite guests or customers to visit your home or business. If you're looking to sell your property, a new garage door can mean the difference between a potential buyer making an appointment or driving right by.
Advantages of Depew Garage Doors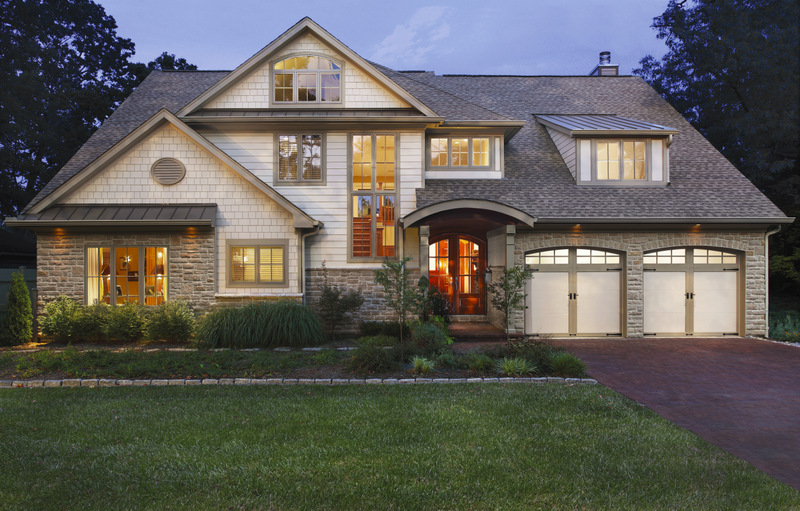 At Hamburg Overhead Door, we feature a variety of garage doors, including aluminum, steel, and wooden doors in a variety of styles. We work with a number of top garage door manufacturers, so you aren't limited to just one type of garage door when you work with us. In addition, our experienced staff can answer your questions and help you find the door that you'll be satisfied with for years to come. Our Depew garage doors can be ordered to fit everything from one-car garages to multi-bay structures.
In addition to boosting your curb appeal, a new garage door carries a number of advantages:
Saving energy. A new garage door can help your household or business reduce its heating and cooling bills, by providing an extra layer of insulation between the building and the outside elements.
Adding extra security. A good garage door makes it more difficult to enter your home illegally via the garage. It's an essential part of keeping your property and your family safe and secure.
Providing greater convenience. New garage doors are designed to open more quickly, getting will get you in and out of the rain, heat or snow.
Get Started With Your Garage Door Service in Depew, NY Today
Replacing your garage door doesn't have to be expensive or a hassle. We can walk you through the entire process, from picking out the door that's right for your building and your budget to ordering the door to having it installed.
To find out more about how easy it is to add a beautiful, functional garage door to your Depew, NY home or business, contact Hamburg Overhead Door today at 716 312-6710.