Depew, NY Garage Door Installation
Garage Door Installation Is Important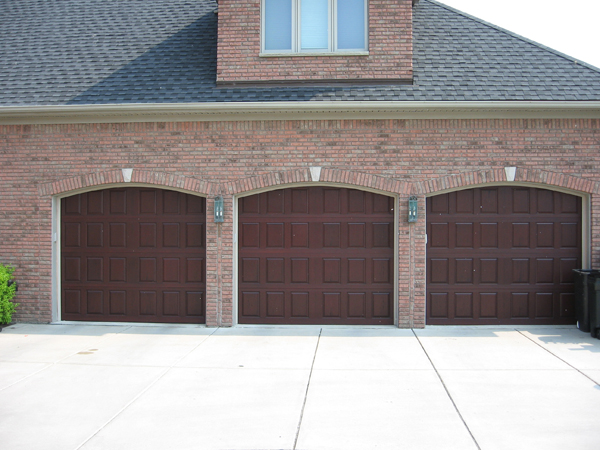 Garage doors do a great deal for properties. After all, they separate the interior from the exterior, meaning that they have a huge impact on the security, the insulation, and even the presentation. If you are a Depew, NY resident who needs to get a garage door installed for either your home or your business, you need to get it done right from the very start.
The Garage Door Installation Experts in Depew
Here is how Hamburg Overhead Door can help out with a garage door installation in Depew, NY and the surrounding area:
Expertise and Experience in All Garage Doors
Expertise and experience matter a great deal when it comes to the outcome of a garage door installation. We have worked on a wide range of projects on a wide range of properties, meaning that you can count on us to get your garage door installation done in an effective and efficient manner. Meanwhile, a less experienced contractor is less reliable, which can bring about a number of serious complications. For example, a poorly installed garage door might not perform as intended. Something that can cause it to wear out faster than normal or even fail at a very inopportune time. Similarly, a poorly installed garage door might need to be reinstalled, which will mean more time and money. Simply put, if you want reliable results, you should count on Hamburg Overhead Door.
Exceptional Customer Service
We know that getting a garage door installation and other garage door-related services can be a major step for interested individuals. As a result, we always do our best to make sure that our clients are fully-informed about everything relevant, thus enabling them to make the best choices for their particular circumstances. Thanks to that, Hamburg Overhead Door has a consistent record of customer satisfaction, meaning that we are more than happy to point you towards some of our previous clients if you are still unsure.
Contact Us For Garage Door Installations in Depew, NY
Please contact us for further information. Our representatives are always ready to answer any questions that you might have about either garage door installation or other garage door-related services.