Clarence, NY Garage Doors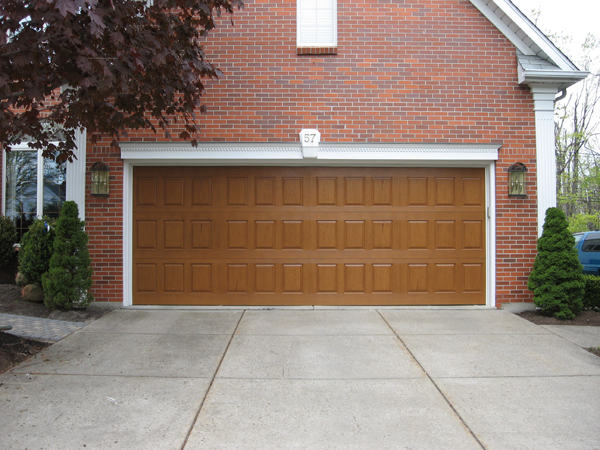 At Hamburg Overhead Garage Door, we specialize in installing overhead doors, and we do that with the utmost excellence. We've been installing and repairing residential and commercial garage doors for many years. Therefore, you can trust and depend on our highly trained and professional technicians to do the work right the first time. Besides providing quality services that will serve you in years to come, we are also very keen on our clients' unique needs. Whether installing new garage doors or repairing the existing doors, meeting each client's requirements is paramount. Our professional team dictates the material, measurements, design preferences, and overall specification.
Our Clarence Garage Door Installation Process
At Hamburg Overhead Garage Door, we feel tacitly mandated to ensure you get quality and hassle-free garage door installation services in Clarence, NY. and its environs. That's why we follow a standard procedure when handling the process.
Product Selection – There is a wide range of products you can use for your garage doors, but that doesn't mean that any product fits your home. Our technicians will discuss with you to understand your needs. We'll then help you choose the best option that integrally fits your home design and preference, offers high energy efficiency and security.
Product Inspection – Before the actual installation, we'll inspect the garage door to ensure it's free from any workmanship blemishes. We'll also measure its dimensions to ensure it seamlessly fits.
Installation – Our technicians will install your garage doors in Clarence, NY, according to the industrial codes. We use technologically updated equipment to handle the job, which gives us complete control of our craftsmanship quality. We'll also dispose of the old door and leave the work site as clean as we found it.
Energy-Efficient Garage Doors in Clarence, NY
When garage doors open, the outdoor air easily leaks inside the house. In addition, winters in the northeastern region can be quite cold, especially in Clarence and other neighborhoods in New York. That's why you need professionals who can install energy-efficient garage doors in your home. At Hamburg Overhead Garage Door, we can help you choose the best double-insulated doors for your garage to reduce your monthly expenditure on utilities.
Contact us today if you need garage door installation in Clarence, NY; We promise to offer client-focused, affordable, and quality solutions that will meet and surpass your expectations. Whether the problem is with the garage door motor, the door itself, or any attached accessory, we, at Hamburg Overhead Garage Door, are here to make sure it's operating the way it should be.