Premier Garage Door Installation Services in Buffalo, NY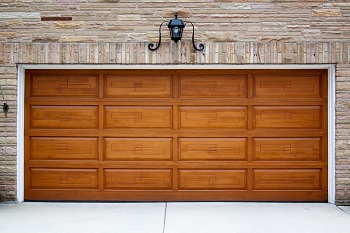 Your garage door is the gateway to your home. It's a symbol of security, a buffer against the elements, and an essential component of your property's curb appeal. For residents and businesses in Buffalo, NY, a robust and stylish garage door isn't just a convenience; it's a necessity. Hamburg Overhead Door understands this, which is why we've specialized in delivering top-tier garage door installation services in Buffalo.
Your Trusted Partner for Garage Door Installation in Buffalo
We bring Buffalo residents the perfect blend of innovation, quality, and service:
State-of-the-art Technology: We leverage modern techniques and tools for seamless installations, reducing the potential for future issues and ensuring the longevity of your garage door.
High-Quality Products: Our garage doors are selected from top manufacturers, ensuring durability, performance, and aesthetics that align with Buffalo's unique architectural landscape.
Unrivaled Service: Our local presence in Buffalo allows us to provide personalized service, fast response times, and the comfort of working with a community-based provider.
Why Choose Hamburg Overhead Door for Your Buffalo Garage Door Installation?
Choosing us as your garage door installation partner means investing in more than just a door. You're investing in peace of mind, knowing that your property's security, insulation, and visual appeal are in the hands of experienced professionals who prioritize customer satisfaction.
We understand that every Buffalo home and business is unique, which is why we offer a broad range of styles and materials to choose from. From modern steel and classic wood to eco-friendly alternatives, we have options to suit every taste and budget.
Ready for Your Garage Door Installation in Buffalo, NY?
Please don't settle for less regarding your property's safety and aesthetic. Choose Buffalo's trusted garage door installation specialists - Hamburg Overhead Door. Our team is ready to help you enhance your property's value, security, and curb appeal with a professional garage door installation. Contact us to begin your journey towards a safer, more beautiful home in Buffalo, NY.