Angola, NY Garage & Overhead Door Repair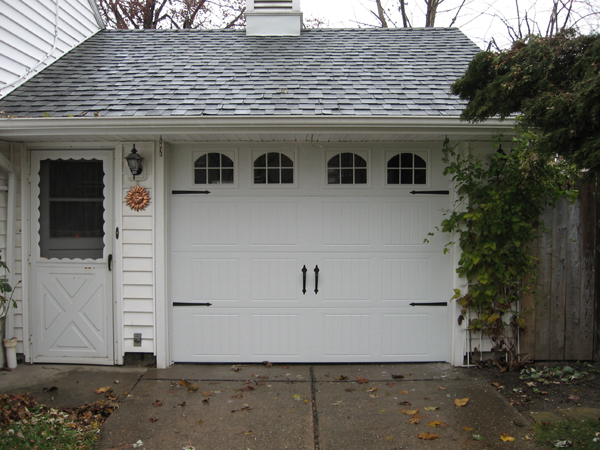 Your garage door not only helps to protect your assets from theft and adverse weather conditions but also improves curb appeal. As such, it is important to ensure that the door works properly at all times. In case of a problem, you should hire a reliable garage door repair company to diagnose the issue and carry out the necessary repairs as soon as possible.
Our Range of Overhead Door Repair Services
We are an experienced garage door company that offers a wide range of services to meet the unique needs of our customers. These include repair, servicing, and preventative maintenance of all the major garage door brands. Our knowledgeable and experienced professionals will not only fix issues but also provide solutions to prevent future complications. Whether it's a broken door opener or a garage door spring repair that's needed, you can trust the team at Hamburg Overhead Door to do the job.
Garage Door Safety
Garage door repair can be a complex undertaking. For most garage doors, proper repairs will require a wide range of skills, including metalworking, carpentry, mechanical engineering, and electrical engineering. We not only have the relevant expertise but also ensure work is done in a way that does not endanger life and property. Once you request our services, we will work quickly and efficiently, using the best techniques, tools, and quality parts to deliver value for your money. We also offer garage door maintenance programs to ensure the safe operation of your Angola garage door year-round.
Commercial and Residential Garage Door Repairs
We can assist with both commercial and residential garage door repairs. Apart from the quick response by our repair technicians, we emphasize on price transparency to avoid unpleasant surprises. Whether you need a garage door spring replacement, sensor alignment, track replacement, garage door opener repair, garage door roller replacement, cable replacement, or garage door tune-up, we will get your garage door running and only leave when you are completely satisfied.
Regular inspection and timely overhead door repair are important aspects of garage door maintenance. By keeping your door in great shape, you will avoid emergencies that will potentially cause your business to grind to a halt. At Hamburg Overhead Door, we provide quality garage door services to ensure you enjoy peace of mind. Contact us today to find out more about our garage door company services in Angola.