Angola, NY Garage Door Installation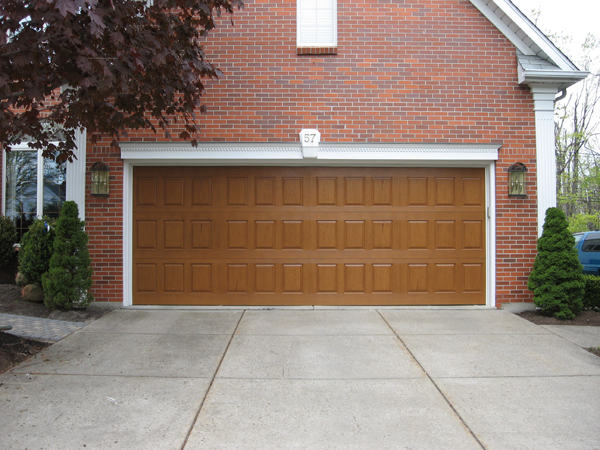 Garage doors are among the most commonly used fixtures in a home—as a primary entrance. The average garage door is opened around 3-5 times daily and approximately 1500 times yearly. Therefore, since you are bound to interact with the garage door daily, installing a strong, durable, and visually appealing fixture is essential.
Are you looking for a new garage door in Angola, NY? Hamburg Overhead Door has decades of experience providing garage door installations in Angola, NY, and the surrounding areas. We complete all installation projects to a top-quality standard, with care and respect for your property and budget.
Working with top-of-the-line manufacturers and brands, we specialize in turnkey service, including assisting you in choosing the right garage door and door opener for your needs. Our garage door installers inspect high-quality doors and back up their work with long-term support and maintenance.
Residential Garage Door Installation for Angola Homeowners
Are you looking to update your curb appeal or replace your decades-old garage door? Hamburg Overhead Door is the leading garage door company in Angola and has completed thousands of garage door installation projects for some New York's high-end addresses. Regardless of where you live, you can count on your garage door experts for quality services that care for your home entirely.
More importantly, we understand that reducing disruption is a major priority, as is common with any home improvement project. Consequently, our garage door installation contractors will arrive at your property on time and fully equipped with the right tools and parts to get the project completed according to schedule.
Are you planning on a garage door replacement project? At Hamburg Overhead Door, we finish most garage door replacements in a day or two, depending on several factors. In addition, we also liaise with contractors on new property construction or major remodeling projects to coordinate our tasks and streamline the garage door installation projects.
Commercial Garage Door Installation in Angola
Our commercial garage door installation process slightly differs for businesses and industrial facilities, just as commercial garage doors feature distinct technical differences from residential doors. As a business, we also understand the effects of downtime and ensure a fast installation process to allow you to resume normal operations. We install and replace garage doors for offices, retail buildings, warehouses, manufacturing plants, and properties with specialized needs.
Contact Us for Angola Garage Door Installs
Contact Hamburg Overhead Doors for high-quality, durable, and budget-friendly garage door installation in Angola, NY.