Amherst, NY Overhead Door Repair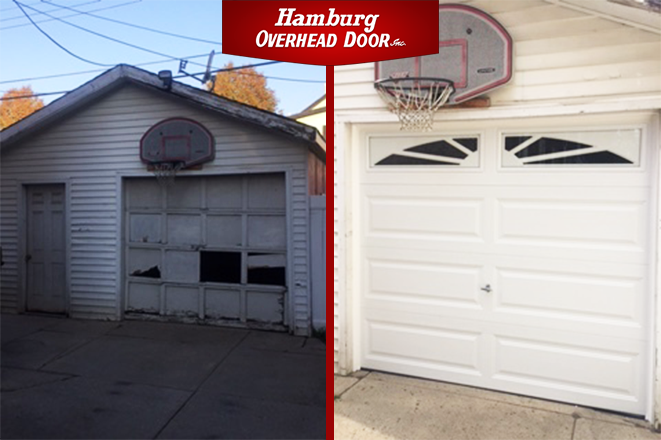 Your home is your sanctuary; you should enjoy every part of your home, including your overhead door. Many don't think of the garage door when speaking of the home and looking at the appeal it brings to your home, but it has its specific role and adds its own special touch to how your home looks. If you find your garage door isn't functioning properly, is worn, has dents, or just takes away from your home, it might be time to hire an overhead door repair technician from Hamburg Overhead Door.
The Importance of Quality Garage Door Repairs
When you think of garage doors, you probably think that they are made to be attractive for your home, but they have also evolved from plainly functioning to being extremely technological. With the many features technology can bring to your overhead doors, you will have greater peace of mind and higher security when you have a quality door installed. When these systems break, however, you need an experienced team to repair them to their intended functions.
When it comes to overhead door repairs, you want a company that are professional and know what they are doing. You want a representative that is confident in the work they are doing and can provide you with the final outcome you're looking for. If you have an overhead door that needs to be repaired or replaced, contact Hamburg Overhead Door first.
Get The Results You Want - Choose Overhead Door Repairs from Hamburg Overhead Door
You want an overhead door that works for you, goes with the style of your home and does everything that you want it to do. Getting the exact overhead door, you want is possible, and you should have exactly that. If you are in the area of Amherst, NY and you desire to upgrade your home with a new overhead door, or if you have repairs that are needed for your overhead door, give us a call today. Don't hesitate to give us a call and get the ball rolling on getting exactly the repairs you need for your Amherst home.