Clopay: Realtors Say Stepping Up Curb Appeal Will Greatly Improve Resale Value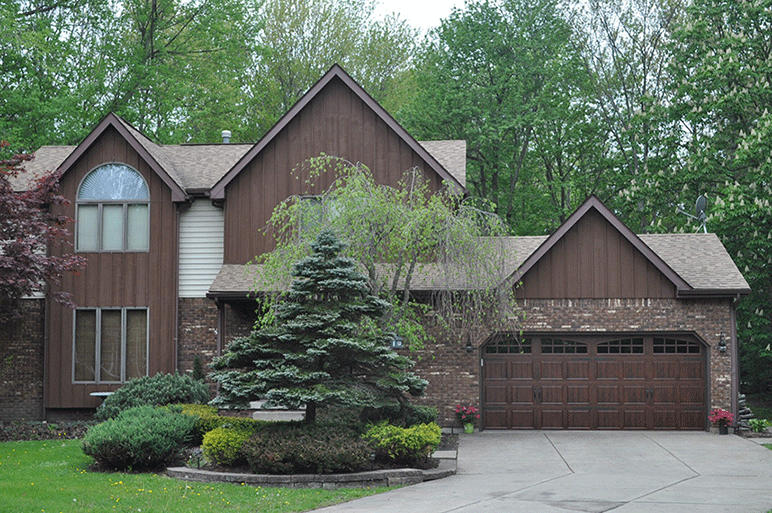 Okay, so we've shared how a new quality garage door yielded the highest return on investment for midrange and upscale projects in 2018. That's pretty exciting to know that replacing your garage door basically pays for itself with a recoup of 98.3 percent of the cost! If you're planning on selling your home in the future, this is helpful information. To add to the excitement, REMODELING magazine and Clopay have released new findings on the topic that will have homeowners jumping for joy (or a new garage door)!
It's pretty easy to see why Clopay and the realtors they partnered with are so vocal about the value of a new garage door. In their report, Clopay provided realtors with before and after images of homes featuring many different garage door types. Each realtor assigned a selling price to each home per each garage door update. The results were quite consistent! 70 percent of the realtors agree that a new garage door helps sell a home faster. Over 80 percent of the realtors believe a new garage door can impact home value. These are numbers we can get behind!
Did you know that it's estimated that a new garage door can increase the selling price of your home by up to 4 percent? It may not seem like a huge amount, but in 2018, the average U.S. home price was estimated at $206,300. That means a new garage door could increase the asking price of your home by $8,000-$14,000! With all these numbers to digest, the outcome is simple--garage doors offer homeowners a lot of value that can't be overlooked.
Choosing the right garage door for the job
Upgrading your garage door is clearly an excellent way to improve value--but make sure it's done right. You'll want to consider the model, style, and features of the new garage door that you are choosing. A quality garage door as a lot of options to consider and selecting a look that complements your home is important!
From door materials to garage door opener features, Hamburg Overhead Door has over 50 years of knowledge in the industry and is happy to help you pick out the perfect garage door for your home. Whether you're upgrading your garage door to sell your home at a higher price, or just want to get rid of your old door, we're ready to over deliver!